DLA Issues
Many people will qualify for DLA at some point. DLA is a complex and difficult benefit to get, so we always recommend that you consult a Welfare Rights Advisor. If you have been awarded ESA, you need a copy of the ESA 85 report before completing a DLA form. If you have been declined ESA or an equivalent benefit you need expert advice. Although the DWP do not state it, we believe that ESA will become a prerequisite for a successful application. Here are some tools to help you understand what the issues are, and they are to be used only under direction of a Welfare Rights Advisor. Click on the image to download.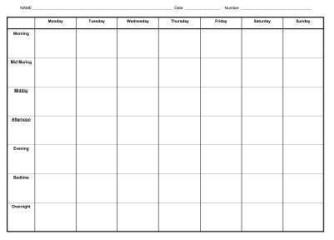 Daily Report Log form for reporting to your Welfare Rights Advisor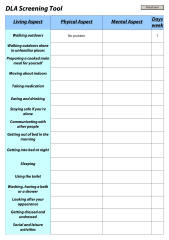 DLA Screening Tool to help check which sections may apply to you,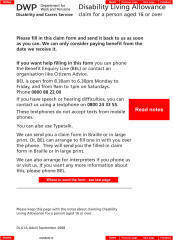 A editable DLA from to hep with drafting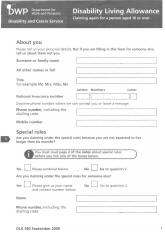 A DLA 580 for DLA of a previous claim.
DO NOT USE THIS FORM UNDER ANY CIRCUMSTANCES.
CONTACT A WELFARE RIGHTS ADVISOR FOR HELP HOW TO DEAL WITH THIS FORM